Graphics and the written word support your inbound content marketing campaigns to attract, engage and convert data into new prospects.
Firstly, content marketing is here to stay. Whether you need a whitepaper, case study, ebook, infographic, email template, newsletter or video, we have amazingly talented people. From copywriters that know your business to top graphic designers who have worked on nationwide ad campaigns, all of our team are passionate about create content for your target audience.
Secondly, video is easier to digest than reading product pages. You can see and hear what a product or service does rather than just reading about it. Video gets higher engagement and screen time on social media than static posts. 
In summary, make your campaigns count with compelling, articulate and beautiful content.
Content marketing examples
Imagine a customer who is aware of your brand who is looking for a solution to a problem. Now imagine that your campaign delivers them a piece of content that solves that problem. The power of the right message at the right time to the right audience is often the difference in securing a lead. For example, display a process with a succinct infographic.
Use promotional videos, video guides, review videos and customer interviews to showcase your offerings. We help you create engaging videos and informative motion graphics. 
In summary, wherever your content displays we have a solution for you so your content engages and excites.
Frequently Asked Questions (FAQ)
Content marketing is the design, creation and publication of readable, downloadable or viewable content to your target personas via email, website, syndication and social media.
The benefits of video marketing include higher engagement for conversion, more click through on e-mail campaigns, search engines like video content and it builds trust in your brand faster. 92% of marketers using video believe it is crucial to their strategy, more than any other activity.
Video is crucial to a content plan because video consumption is increasing (it is expected to account for at least 13% of internet traffic in 2021) and engagement is higher than other content.
There are many types of content marketing. Some examples include blogs, ebooks, whitepapers, case studies, infographics, emails, video and social media posts.
Content marketing strategies that are most effective have a clear message and on-brand design, targeted at the right audience at the right time. Your content plan contains the detail of the content to publish across each channel and is also appropriate to that channel and audience.
The quality of design and how the brain processes the information helps the recipient to make a decision about who to speak with. Ultimately, with so many marketing messages, high-quality design helps you stand out.
Create compelling, powerful and engaging content, right here.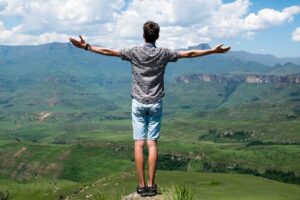 You should use marketing automation tools because you can scale your marketing efforts more efficiently as you grow. What is surprising is how many businesses
Read More »
To generate leads and those all-important sales, an effective B2B content marketing strategy requires more than content production. Yes, creating blogs, whitepapers, emails and more
Read More »
User generated content, or UGC for short, is important for brand promotion, building trust and providing a way for your company to cut through the
Read More »