Don't just produce content for the sake of it. Make sure your content strategy aligns to your goals, value proposition, personas and funnel.
Content marketing and USP
Content planning makes written, audible and visual content come to life. Ensure your content matches your audience and supports your plan. Deploy content to move your prospects along the marketing funnel, personalise your marketing and increase engagement with your brand. We support you with high-quality copywriting, design and publishing to underpin your plans. Ensure your communications drive the right behaviour and reinforce your unique selling points. Getting your content right also helps with easier sales conversations as customers are further down the sales funnel.
In summary, your content should support your aims so you make the most of every opportunity.
Firstly, website content is crucial to the usefulness of your website. It improves search traffic and supports inbound leads via landing pages and downloadable content. Visitors consume content that interests and engages them.
Secondly, regular articles, blogs and case studies help increase engagement so your website converts. We not only support you with planning, we create compelling, tailored marketing content for your target personas.
Ultimately, quality content remains the bedrock of marketing so that people know what you do and why you do it.
Frequently Asked Questions (FAQ)
Content strategy is the planning, creation and application of marketing content across marketing channels.
A content marketing strategy makes your marketing content support your marketing goals. All content creation needs a purpose and a strategy increases the effectiveness of your work.
We offer content so that you get marketing assets and messaging that closely aligns to your plan and increases the chances of success. Our content ranges from emails to blogs, ebooks, case studies and infographics to video and animation. Additionally, we understand that sometimes you just need an extra pair of hands to support content creation.
An online content strategy involves planning, creating and sharing relevant, compelling and engaging content. In particular, online content needs to be tailored to the marketing channel and audience for which it will be used.
A social media content strategy uses short, attention-grabbing and highly engaging content to attract followers and keep them interested and bought into your brand and products or services. For example, a company selling eco-friendly clothing may post lots of short videos in nature to Instagram supporting click through to their Instagram online store.
You pay for content if you want us to fulfil this for you as part of your strategy. Our packages range from daily posts to weekly blogs, monthly newsletters and quarterly reports. We offer pay as you go or packages that deliver on the content plan. Ultimately, we are as flexible as you need so that you benefit most.
Support your marketing aims with relevant and engaging content.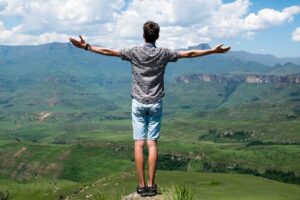 You should use marketing automation tools because you can scale your marketing efforts more efficiently as you grow. What is surprising is how many businesses
Read More »
To generate leads and those all-important sales, an effective B2B content marketing strategy requires more than content production. Yes, creating blogs, whitepapers, emails and more
Read More »
User generated content, or UGC for short, is important for brand promotion, building trust and providing a way for your company to cut through the
Read More »