Marketing Automation Advice
Efficient and scalable marketing activity requires either more people or marketing automation advice. Plan to succeed and scale as you grow.
Automation of online marketing
Automation of online marketing is possible with advice and services aimed at helping you remove and automate manual tasks. Our marketing automation services help you justify, deploy, set up, operate and manage your solution. We even help you create the business case, specify how it needs to work and integrate with your marketing plan.
In summary, before recruiting or creating a culture of long hours why not ask for advice so you scale at lower cost.
Marketing Automation for small business
Marketing automation for small business is increasingly common so they get the benefit of automating marketing messaging, scalability and return on investment. We help small businesses in the end-to-end journey to automate repetitive tasks and automate large scale campaigns as you grow. If you need more people to handle more activity or you are thinking of scaling with an agency, talk to us first.
Ultimately, automating marketing activity means more messages and more personalisation so you grow faster.
Frequently Asked Questions (FAQ)
Marketing automation is the use of services and technology to automate marketing operations and campaigns. It can replace repetitive and manual marketing tasks in much the same way as robotic process automation (RPA).
Marketing automation options include software and the knowledge to deploy, set up and operate them within a marketing function. Marketing automation for SMEs may simply mean scaling up marketing messages using software to reach a larger audience.
Marketing automation pays because as you seek to engage and nurture more customers, the volume and variety of messages increases. Additionally, large volumes of repetitive activities create jobs that people simply do not want. Automation allows more activity to happen so you don't need to recruit every time.
Marketing automation services include marketing automation advice, business cases and integration into the marketing plan. Our services provide the knowledge to set up and operate them.
You need marketing automation if there are lots of manual processes, a high volume of repetitive tasks or marketing campaigns are not scalable as your business grows. It is also a good way to increase the value added by marketing who can focus on higher value activities.
Paying for advice on automation means you get access to an expert on the tools and techniques so you get support to adapt your marketing processes. Failed implementations are commonplace so make the most of the opportunity to scale up.
An automation expert helps scale your marketing efficiently.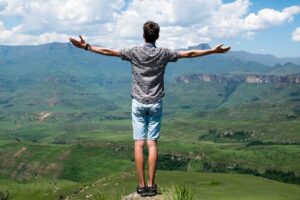 You should use marketing automation tools because you can scale your marketing efforts more efficiently as you grow. What is surprising is how many businesses
Read More »
To generate leads and those all-important sales, an effective B2B content marketing strategy requires more than content production. Yes, creating blogs, whitepapers, emails and more
Read More »
User generated content, or UGC for short, is important for brand promotion, building trust and providing a way for your company to cut through the
Read More »