Customer Marketing & Experience
Acquiring new business can be costly. We go beyond customer acquisition to identify and position new products and services to existing customers, promote customer retention and develop customers into advocates.
A valuable investment in your existing customers, deepening your engagement, relationship and loyalty. Our customer marketing framework, combined with techniques that focus activity on a market of one, increases wallet share and customer lifetime value. Make cross-sell and upsell a key facet of your customer marketing strategy.
Leave the best possible impression with a customer at every touch point with your business. Give customers a positive, lasting impression of your brand and service so that they not only return to you to get the products and services they need, they become brand advocates to others.
Customer journey mapping helps you to map every interaction a customer experiences. When combined with neuroexperience, you have a technique to scientifically measure the emotional response to every interaction.
Frequently asked questions
Read our frequently asked questions on customer marketing and customer experience.
Customer marketing focuses beyond the acquisition of customers and develops engagement, increases customer retention and opportunities for cross-sell and upsell.
Acquiring new business can be costly, especially if you have a large customer base or a large range of products and services. Marketing to existing customers can lead to greater return on investment.
Techniques such as customer to customer marketing, customer journey mapping and neuroexperience are ways that marketing can enhance the customer experience.
Customer satisfaction can be measured in a variety of ways from Trustpilot to Net Promoter Score. Customer advocacy programmes seek to increase focus on what is best for your customers.
Reach out for customer-centric marketing, to enhance customer experience and improve loyalty and wallet share.
The key marketing trends for 2021 to start planning for now in B2B and B2C are: innovation digital experiences growth from partnerships These are just
Read More »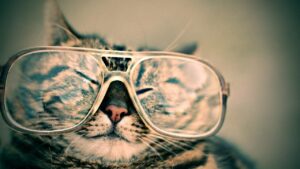 Why you need a brand audit as we exit the crisis is clear. Wouldn't you like to protect your brand value and increase your customer
Read More »
Introduced to public consciousness in 1960 in the Harvard Business Review, Theodore Levitt postulated that growth does not stall because of a saturated market but
Read More »