A brand audit helps you identify how well your brand and communication compares to your competitors and how it is perceived by your customers to achieve your brand goals.
Test how well your brand is achieving your brand goals according to your brand strategy. When you spend so much time, effort and money to develop a brand and increase it's value, make sure your brand is communicating only what you want. Our brand audit framework is unique in the market to supercharge your brand strategy.
Brand audit for brand strategy
Choose a brand audit as part of your brand management. Get your brand from where you are today to where you want it to be and we can help your brand strategy to get there.
A brand audit is a great starting point to underpin your brand strategy by understanding the response to your brand where it is visible and check on your brand goals. Our ARMS framework for a brand audit goes above and beyond to protect your most important asset.
Frequently asked questions
Read our frequently asked questions on brand audit.
A brand audit measures how your brand is perceived by your customers and how it compares to your competitors to achieve your brand goals.
A well-crafted brand strategy affects all aspects of a business and marketing and is directly connected to customer needs, emotions and competitors.
A brand audit underpins your brand management approach by thoroughly understanding where you are today versus where you want your brand to be.
A strong brand helps keep your products and services in the minds of customers, represents your business values and influences emotional response.
Discover how a brand audit can supercharge your brand strategy as part of your brand management process.
The key marketing trends for 2021 to start planning for now in B2B and B2C are: innovation digital experiences growth from partnerships These are just
Read More »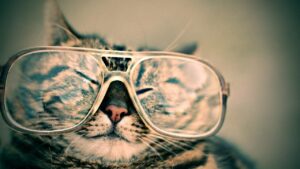 Why you need a brand audit as we exit the crisis is clear. Wouldn't you like to protect your brand value and increase your customer
Read More »
Introduced to public consciousness in 1960 in the Harvard Business Review, Theodore Levitt postulated that growth does not stall because of a saturated market but
Read More »