Accelerate your lead management process with lead scoring and lead nurturing programmes. Prioritise, nurture and engage leads with us.
Why B2B lead scoring focuses effort
Supercharge your lead management with B2B lead scoring. Increase the efficiency and effectiveness of your sales and marketing effort by focusing on the leads most likely to convert. Lead scoring shifts the conversation from volume of leads delivered from marketing to sales to the quality of those leads. It is an important step towards qualifying leads.
In summary, increase your marketing and sales efficiency by only pursuing the hottest leads.
Score leads and engage with lead nurturing
Once you score leads, you can engage them and nurture them with lead nurturing. Lead nurturing encourages leads to move towards conversion by sales and includes inbound and outbound marketing techniques to develop the lead and relationship. Lead scoring and lead nurturing are ideally suited to B2B sales with high deal values and a longer sales cycle. We can support you to improve your lead management.
Ultimately, nurture your leads down the sales funnel to sales won and convert leads with the highest intent to buy.
Frequently Asked Questions (FAQ)
Lead scoring is the ranking of leads based on their relative value to your organisation. It helps focus effort on leads with the most value to you.
Lead nurturing is the deepening of interest and relationship with a prospect by supplying them with information to solve their pain points. It helps to push leads towards sales won.
Marketing support your leads better with lead management. Messaging is more personalised and targeted for the leads with the highest opportunity leading to more sales won.
Lead scoring and lead nurturing are important because they help you prioritise the effort you spend on leads and to nurture them depending on what stage in the sales cycle they are. They help to increase the efficiency of marketing and sales effort.
The leads you should nurture match your target persona in your target market, are high in your lead scoring ranking and you believe they have a need or pain that you can solve in the future.
You can get support with your lead management right here. Our experts in B2B marketing and sales have proven expertise, frameworks and results in accelerating demand generation.
Make lead scoring & lead nurturing a priority in your lead management.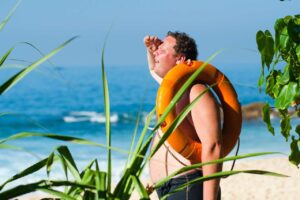 Retention with ABM means using Account-Based Marketing for cross-sell, upsell and protection. But why do so many businesses come around to ABM solely for new
Read More »
You've attracted leads, qualified them from MQL to SQL and nurtured them all the way to the bottom of the sales funnel. All that remains
Read More »
Optimising leads in the middle of the sales funnel requires brands to build trust and demand generation through a targeted lead management process. In this
Read More »