Predictive or Intent-Based Marketing
Reach buyers before competitors with predictive marketing services. Jump the queue to people displaying intent and actively looking to buy.
Predictive marketing is the use of data and artificial intelligence (AI) to predict the action of a prospect online. Analytics take customer behaviour and use machine learning to assess their intent. Additionally, it delivers leads that you would otherwise miss out on. You no longer need to outspend your competitors on advertising with software support that helps both marketing and sales increase their effectiveness.
In summary, make search really count with AI and predictive tools to join the buying journey…powerful stuff.
Predictive marketing software
We capture billions of 'intent signals' from internet actions in your addressable market. Cloud-based systems and algorithms identify who is displaying an intent to buy. Our predictive marketing services help you research, plan, implement and adapt current processes. We integrate with your CRM such as Salesforce, Hubspot, Marketo and more!
In summary, software that trawls the internet for people in the buying journey to increase campaign efficiency by up to 6x.
Imagine if you know who in your addressable market is currently on a buying journey? Yes, the billions of signals point back to the organisation displaying the intent so you can target them with your sales and marketing. Nurture and engage prospects who are in-market for a solution like yours so you have more productive sales conversations.
In summary, targeting based on intent is more effective and the probability of a sale increases by up to 70%.
Predictive marketing services
Predictive techniques using search and websites mean you get to 'jump the queue' on search results because you know the 'intention' of the prospect. This intelligent approach means that you have the insight on their need or pain point. Rather than hoping they call you or click your advert, you contact them and offer a product or service they are in-market for.
Ultimately, our predictive software uses powerful algorithms, data and AI to get to the leads before others do.
Frequently Asked Questions (FAQ)
Predictive marketing uses big data and AI to predict customer behaviour in response to marketing. It uses past online data to predict where they are on a buying journey and their likely intent to buy. This is also known as intent-based marketing.
Predictive marketing is powerful way to increase the effectiveness and impact of your campaigns by only targeting those that are in-market for your solution. The benefits are increased campaign efficiency and probability of a sale.
You should pay for predictive analytics when your spend on advertising or paid ads is not yielding the return you seek, especially in big ticket B2B sales with long lead times.
Predictive marketing is deployed in much the same way as paid advertising via a cloud-based platform. For a typical customer, it is usually up and running in around one month.
Predictive marketing is software that collects billions of signals from online searches and consumption of content on thousands of websites in your addressable market. It uses AI and algorithms to predict buying intent so you can target intelligently.
AI makes search more effective by giving you insight into the intent behind online searches and consumption of content so that you only target leads that are actively looking to buy. The earlier in the buying journey they are, the more effective.
Jump the search queue. Call now for predictive targeting on intent.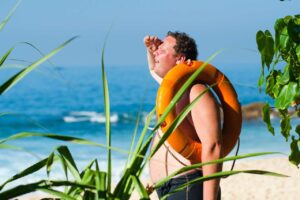 Retention with ABM means using Account-Based Marketing for cross-sell, upsell and protection. But why do so many businesses come around to ABM solely for new
Read More »
You've attracted leads, qualified them from MQL to SQL and nurtured them all the way to the bottom of the sales funnel. All that remains
Read More »
Optimising leads in the middle of the sales funnel requires brands to build trust and demand generation through a targeted lead management process. In this
Read More »