Sales Funnel & Reverse Sales Funnel
Fill, optimise and accelerate your sales funnel with us. Drive your sales performance with reverse sales funnels for fairer, achievable targets.
Funnel strategy to unlock sales
Sales funnel strategy means looking at your funnels, the sales process and marketing techniques you can use to increase sales. Increase funnel velocity and conversion rate across each stage in the funnel with funnel analysis and a strategic review of your sales process. Did you know that 68% of B2B businesses have yet to identify their sales funnel(s) and are missing out on sales leads? Would you like a well-defined funnel, more opportunity and more sales?
In summary, a full understanding of the sales funnel supports stronger pipeline and more sales.
Marketing funnel management
Marketing funnel management involves the marketing funnel and lead management to increase funnel velocity and the volume of marketing qualified leads (MQLs) supplied to sales to convert. Marketing techniques generate inbound sales leads that need to be qualified and moved through to conversion. Would you like more marketing qualified leads and support to enable increased conversion to sales?
Ultimately, manage your funnel so that you increase MQLs and SALs to achieve more sales.
Frequently Asked Questions (FAQ)
A sales funnel describes how leads move through your sales process in numbers.
A reverse sales funnel tells you how many leads you need to generate at the top (ToFu), middle (MoFu) and bottom (BoFu) of the funnel to reach marketing and sales targets. Forecasting required leads means that you can set goals and metrics for every stage in the sales process. Additionally, it tells you if your target is realistic and where there may be drop-offs in the sales cycle.
When your funnel is clearly defined and measured you can easily identify leakages and how marketing support increases funnel velocity and qualified leads.
Funnel management involves overseeing the journey of a prospect from an unqualified lead through to converted customer (sales won). Lead management techniques optimise the sales process.
A sales funnel strategy looks at how marketing activity and sales process can increase sales won. Marketing techniques increase inbound leads and qualify them and lead management helps with pipeline acceleration and sales conversion rate.
You need marketing to support mapping, analysis and reporting of your sales funnel. Also, marketing helps with inbound marketing and lead gen to boost the inquiries at the top of the funnel and activities to accelerate leads to sales won.
Unleash the hidden opportunity in your sales process with funnels.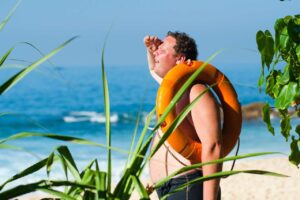 Retention with ABM means using Account-Based Marketing for cross-sell, upsell and protection. But why do so many businesses come around to ABM solely for new
Read More »
You've attracted leads, qualified them from MQL to SQL and nurtured them all the way to the bottom of the sales funnel. All that remains
Read More »
Optimising leads in the middle of the sales funnel requires brands to build trust and demand generation through a targeted lead management process. In this
Read More »